Online shop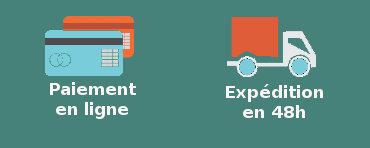 Here, find all the documentation you will need to plan your walks and holidays in Haute-Loire !
On our online shop, find all the FFRandonnée guidebooks, IGN maps but also other publishers (Miam Miam Dodo, Michelin, etc.), and all you will need to walk on the way of Stevenson or the way of Santiago de Compostela…
Online shop : the guidebooks of Haute-Loire, Saint James, Stevenson
You're planning on walking the Saint James or the way of Stevenson from Le Puy-en-Velay? Order the TopoGuides and other guidebooks to prepare your trip and your holidays in Haute-Loire.
Here, find our collection of guidebooks for walks and strolls in Haute-Loire. Some walking tours from 5 to 20 km, to go through the day and discover our region.
IGN maps, Miam Miam Dodo, accommodations guidebooks
Order here the IGN maps of Haute-Loire and the new editions of the Miam Miam Dodo in order to plan your pilgrimage (you will also find other publishers like Michelin, etc.). You will find everything about the hikes in Haute-Loire: way of Stevenson, way of Saint James… but also about smaller walks in the whole Haute-Loire (Mézenc, gorges of Allier, gorges of Loire, etc.)
Electronic payment, shipment within 48 hours and a team ready to help you
Thanks to the electronic payment, place an order quickly and safely. Our team commits to send your order within 48 hours following the receiving of your payment.
Need some advice? We are here to help you, do not hesitate and contact us at +33 -0)4 71 04 15 95, by email at or on our contact form.