Paulhaguet, between Senouire and Doulon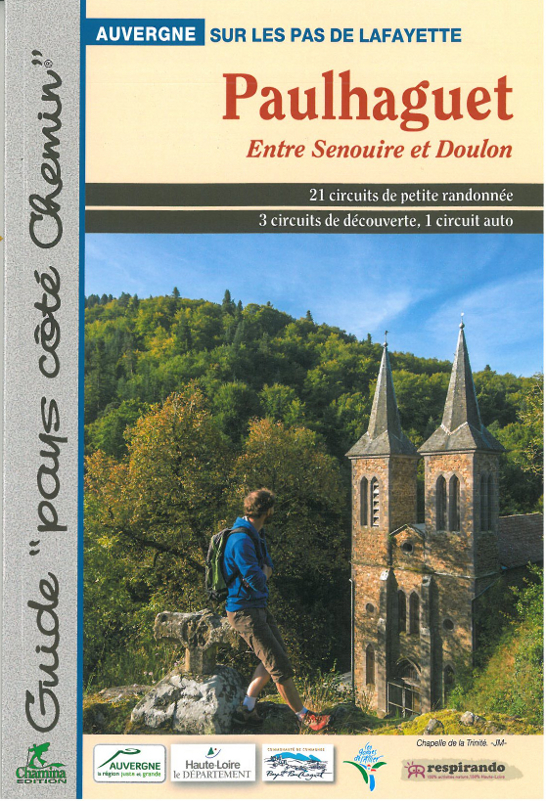 Located in the South of the Livradois-Forez Regional Natural Park and crossed by the rivers Doulon or Senouire, the area of Paulhaguet hides a remarkable natural heritage. The varied landscapes composing it (enclosed gorges, wooded countrysides, deep forests or farming plains) will allow the walkers to enjoy some shady walks, while still offering remarkable views.
21 tours of walks in the Pays de Paulhaguet
This guidebook presents 21 tours of rambles and strolls (PR), as well as 3 discovery tours and 1 circuit (car). The tours have a length set from 1h45 to 6h15 and are marked in yellow. A sign is placed at the beginning of every tour to indicate the start.
The routes are certified Respirando (local label which guarantees to make pass the walks on public paths, with as less of tarmac as possible, with a follow up and maintenance of the markings…) and maintained by the local council communities of Paulhaguet. The panel of tours presented will suit the harden walkers as well as the families wishing easier walks.
The treasures of the Pays de Paulhaguet
Your walks in the territory of Paulhaguet will lead you to some impressive edifices such as the churches of Saint-Gorges-d'Aurac, of La Chomette, Couteuges, Vals-le-Chastel or the isolated church of the Trinity in Montclard. A visit of the imposing castle of Domeyrat, overlooking the river Senouire, is recommended to the lovers of medieval heritage. Some interactive visits of the castle are, by the way, proposed during the summer to discover the daily life in a fortified castle.
In the steps of La Fayette
One can't walk in the land of Paulhaguet without mentioned its famous Marquis de Lafayette, who decided to embark for the United States of America to stand up for the liberty during the American War of Independence. Lafayette has also made adopt the crucial text of the Declaration of the Rights of Man and of the Citizen during the French revolution. In Chavaniac-Lafayette, one can now visit the Lafayette museum-castle where he was born in 1757.
Cliquez sur les marqueurs pour afficher le détail du circuit

Très facile

Facile

Moyen

Difficile